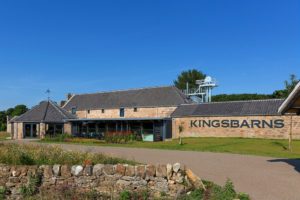 Kingsbarns Golf Links is a modern classic situated on the North Sea and 15 minutes east of St. Andrews. The ideal location and scenic beauty alone attract avid golfers; what's more is the distillery next door that's got some people talking. Kingsbarns Distillery began as a dream when Douglas Clement had an idea. Clement worked as a caddie at neighboring Kingsbarns Golf Links and noticed a real trend when golfers often asked if there were any distilleries nearby.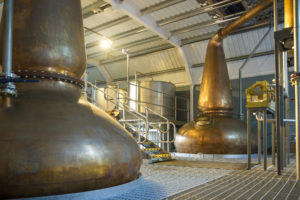 Lucky for Clement, the stars aligned to make his dream a reality. Situated a short distance from the golf links, East Newhall Farm held the right element of charm and made a perfect location. Now Kingsbarns Distillery is operating on the old farm grounds, and the intention to deliver something grand is fully apparent. The first casks were filled in March of 2015 and will be fully matured this April (2018). Thus, we all have to wait a tad longer to taste a wee dram! But the secret won't take long to get out.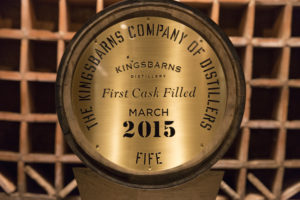 Situated in the lowland whisky region, the dram is expected to take on the regional flavor of light fruity notes.  Today tours are available, which ensure an excellent introduction to Scotch whisky. Visitors tour the exhibition space, followed by a guided walk through the distillery, ending at the tasting room.  Even though it's too early to try Kingsbarns Single Malt whisky, tastings of Kingsbarns New Make Spirit and Wemyss Malts Whisky are offered. You heard it here first!