Before your trip begins each traveler should download the "Trip Plans" app on their phone and click "Make Available Offline". This will provide access to all details on your phone without internet service being required. As a backup, we also strongly recommend each traveler take on their trip a printed version of this itinerary. You an click the "Download PDF" icon and then print the PDF. Please read through everything carefully and bring to our attention anything you have a question about.
Steps to download the app and your itinerary to your phone:
Step 1: View your online travel page on your mobile phone.
Step 2: Click the "Get The App" button at the bottom of the screen.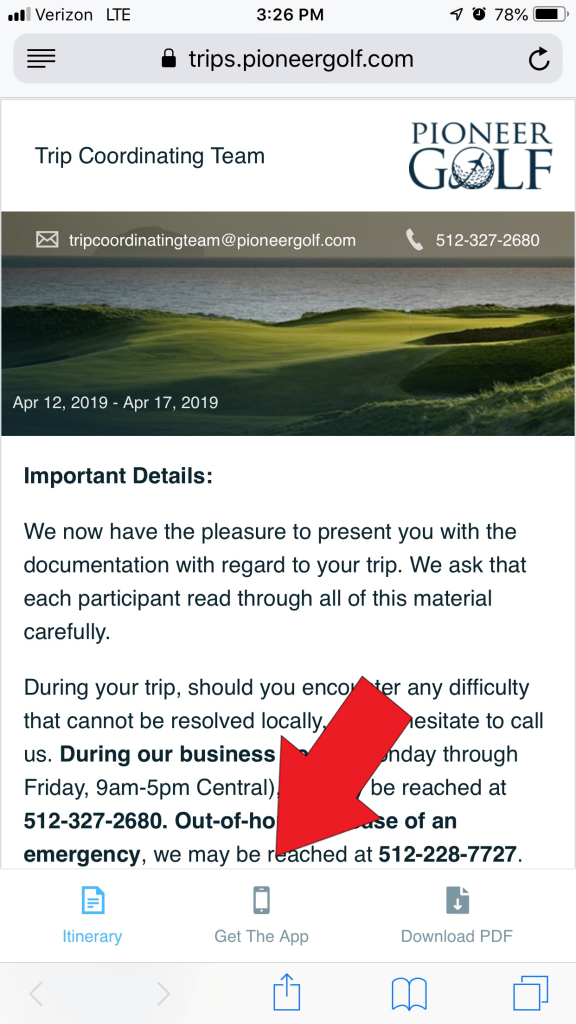 Step 3: Once the app is downloaded, open the app and click "Make Available Offline" as shown in the image below: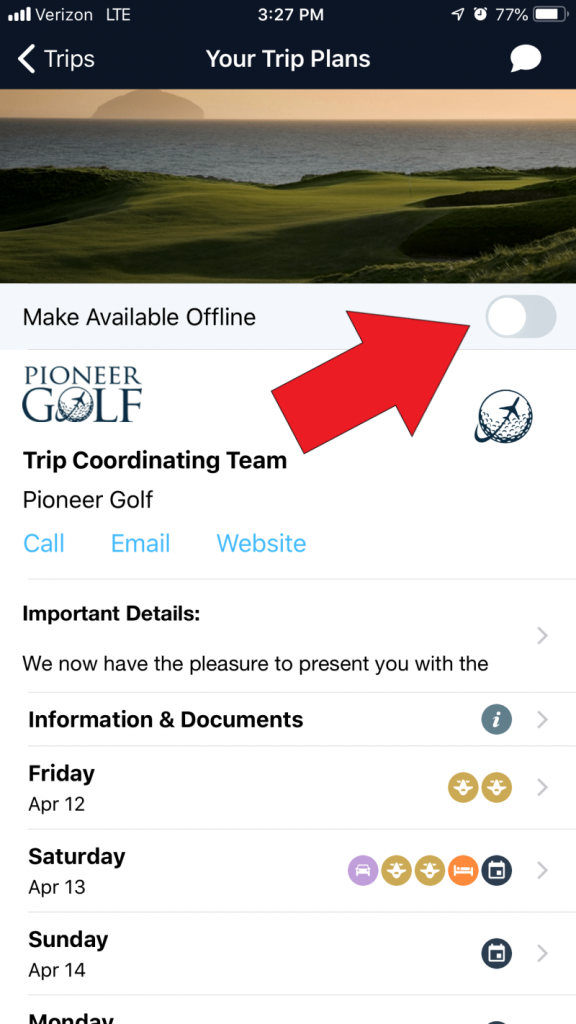 Step 4: That's it! Your final itinerary can now be viewed on your mobile phone without the need for internet.
We will also send the lead golfer a paper copy of all documentation required for the trip approximately two weeks before your trip begins.