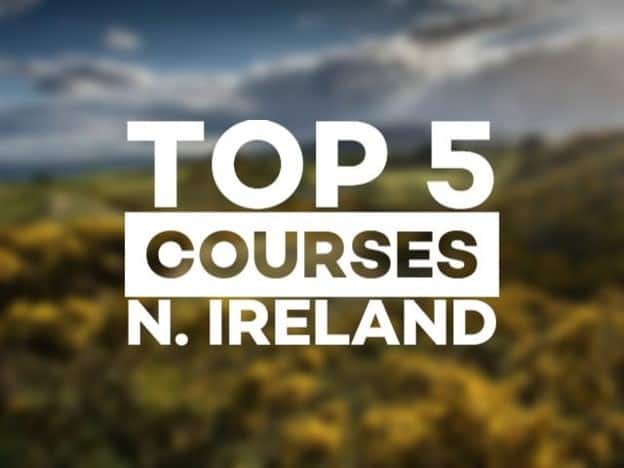 Home to Golf Digest's rated #1 and #7 courses on the planet, the latter of which just hosted the Open Championship, Northern Ireland is a golfing destination you cannot miss. Below you will find the results of our staff's decisions on the top courses in Northern Ireland: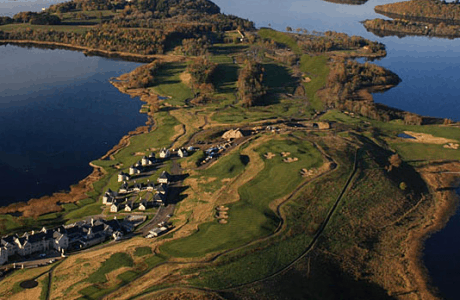 5. Lough Erne 
"Who said it has to be a links course?  Lough Erne is a delightful Nick Faldo parkland creation that deserves a visit."
Lough Erne was designed by Nick Faldo in 2009 on a private 600 acre peninsula between Lower Lough Erne & Castle Hume Lough. Although not a links course, it's truly a special track both visually and strategically.  Lough Erne also features luxury accommodations that are among the best in Ireland and worthy of the 2013 G-8 Summit of world leaders.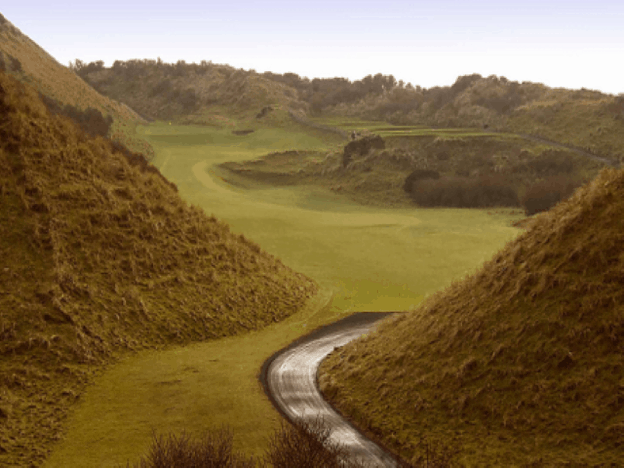 4. Portstewart – Strand Course
"Featuring one of the best front nines in golf, Portstewart's Strand course starts off with a bang and never lets up."
Host of the 2017 Irish Open, Portstewart is a championship links overlooking the beautiful Lough Foyle and the Inishowen Peninsula. It's home to one of the most spectacular front nines in golf with towering dunes and majestic vistas. Portstewart Strand is an absolute must play links in Northern Ireland.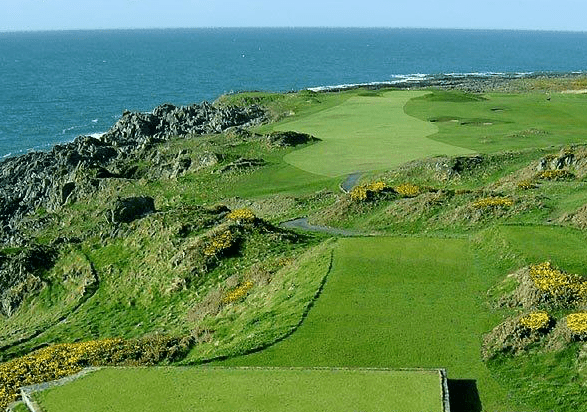 3. Ardglass
"No course in Northern Ireland has elevated its game more than Ardglass in County Down, and recent alterations have elevated its status to a must-play."
The views are incredible and the round is easy on your pocketbook, but what is best about Ardglass is the 'fun factor'.  Similar to North Berwick or Cruden Bay in Scotland, it will never host The Open Championship but this is just a great day of golf. Take time to lunch in the famed 600 year old castle clubhouse that's the oldest in the world. This is truly a hidden gem!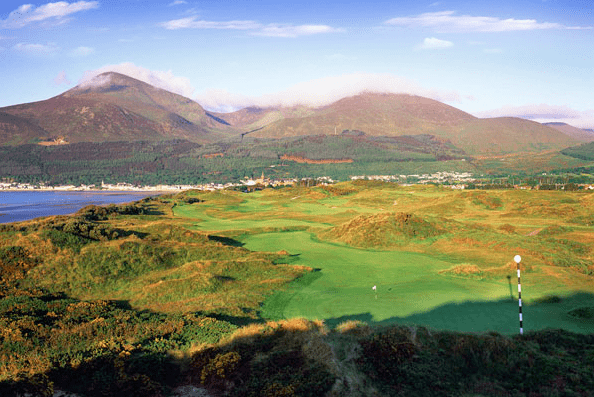 2. Royal County Down
"This is that course that when you finish putting out on the 18th green you immediately say to yourself 'I'd love to play that again'.  You'll want to come back, no doubt about it."
Considered to be one of the best golf courses in the world, Royal County Down is as beautiful as it is challenging. Normally, your visit to Northern Ireland would be built around availability here and it often books up over a year in advance. Plan early and don't miss this bucket list golf course but bring your best stuff because it is tough!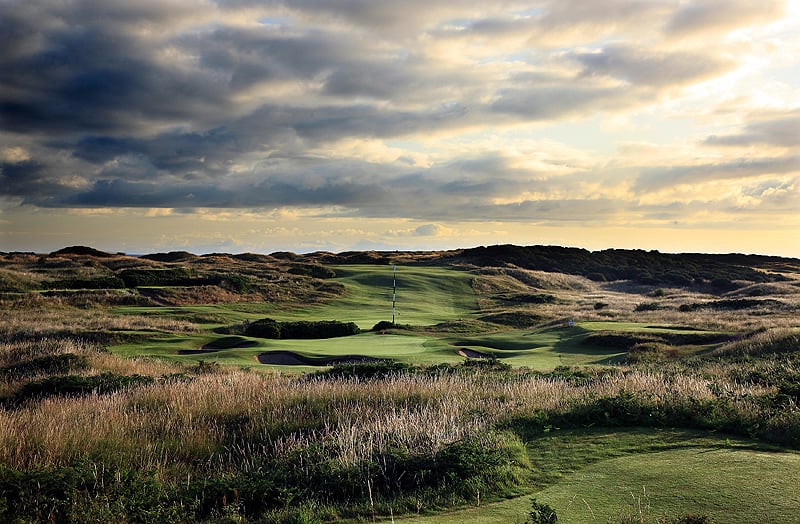 1. Royal Portrush – Dunluce Course
"The most difficult links in the North with some absolutely spectacular golf holes and the prettiest setting in Ulster. Pure magic." 
The Open Championship returned to Royal Portrush in 2019 for the first time in 68 years and it was only the second time out of 148 years to be held outside of Scotland or England. The two new holes (7th and 8th) that were built for the Open are now among the best on the golf course. If you haven't been to Portrush in years, now is a great time to plan your next Pioneer Golf visit and see why our travelers have ranked it the best in Northern Ireland over the last 5 years! 
Do you agree with our rankings? There is no right or wrong answer, only the passionate views of our experienced Pioneer travelers. Any hidden gems that we might have missed? Please reach out to us on Facebook to leave your feedback! Interested in playing any of these courses? Click here to receive a free customized proposal!