While it's true that most whisky is distilled away from St. Andrews, Scotland's original single site distillery and brewery is located just under 5 miles from the first tee of the Old Course. Eden Mill St. Andrews offers craft brews and spirits for just about every palate. With four single malt whisky expressions, gins made from locally grown botanicals, and several home crafted beers, there truly is a tasting experience for everyone.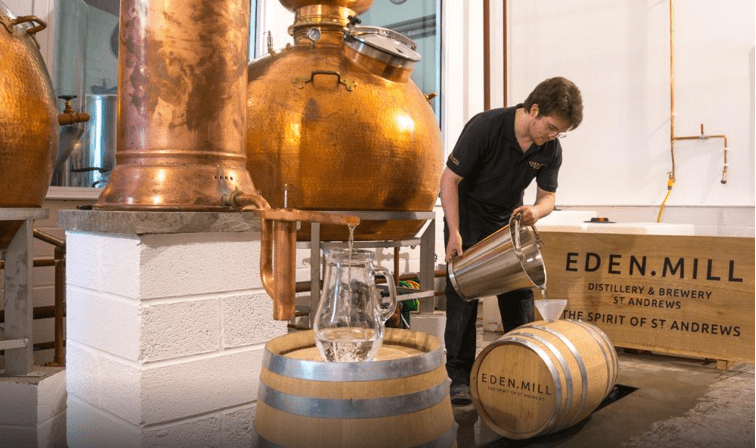 Eden Mill offers both beer and gin tours, which are about an hour long and are the perfect end to a great day on the links. While most people associate Scotland and whisky together, Eden Mill has created a special Golf Gin. This gin is made with seasoned hickory, and creates a bond between the modern golfer and the classic hickory golf clubs. Eden Mill is a great place for every golfer to enjoy a drink of their choice after a nice round of golf.
For more information and to book a tour, please visit: http://edenmill.com/
David,
Pioneer Golf
Photos courtesy of www.edenmill.com.