Dornoch Golf Club & Whisky
Trekking up to the remote regions of Northern Scotland may not be on the top of your to do list; however the chance to play Royal Dornoch–Championship course and a visit to highland distilleries could simply be the highlight to any Scottish golf trip. Dornoch can be reached by driving roughly four and half hours north from Edinburgh. Home to Royal Dornoch-Championship Course, Dornoch is a beautiful town full of outdoor activities for the whole family.
Royal Dornoch-Championship Course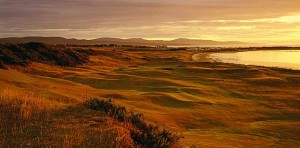 Originally a 9 hole-course, Royal Dornoch was redesigned in 1886 by Old Tom Morris to become an 18-hole links course. The challenging course is situated along the North Sea, a true links that does not disappoint but inspires. The natural scenery and Dornoch wind make for an unforgettable experience if you do make your way up north to the highlands. In 2016 Golf Digest ranked this course No. 5 in the world, overall. It's that good!
The Whisky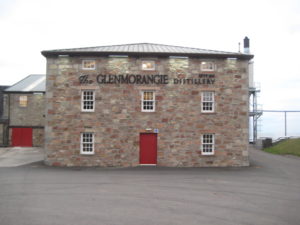 Due to the isolated location in the north, Dornoch has continued to stay a secluded course with timeless appeal. Even more, a trip to the highlands combined with a few whisky tastings could make your journey to the highlands that much more of an experience to be remembered! There are several local distilleries to choose from; however Glenmorangie has been dubbed the official whisky for Royal Dornoch. So much so, the championship course renamed the 18th hole Glenmorangie. Glenmorangie Distillery is situated 15 minutes south of Dornoch in the small town of Tain. The distillery prides itself on smooth, elegant highland style whisky. Several guided tours are available that explain the entire process of maturing, from the Original Tour, Signet Tour, to the Heritage Tour. Before departing the distillery, be sure to taste some of Scotland's finest!
-Megan Meadows
Pioneer Golf