Sunlight stretches a full 24-hours through June and most of July in Iceland. These extended hours provide a unique opportunity for the country's 65 golf courses, most of which celebrate by offering golfers a signature Midnight Tee Time.
The Arctic Open & Akureyri Golf Club are worth noting
This unique experience continues to build in popularity as golfers from around the world come to participate in Akureyri Golf Club's Arctic Open Golf Championship, hosted annually in June. This two-night tournament in northern Iceland enjoys some of the country's warmest weather, as well as stunning mountain views, located roughly five hours from the capital, Reykjavik. Akureyri is a short distance from the Arctic Circle, making the location privy to Thermal pools that have become a rising tradition with golfers in closing each tournament morning. The Akureyri Thermal Pool is a five-minute drive from Akureyri Golf Club and welcomes guests as early as 6:00am for a splash of warmth.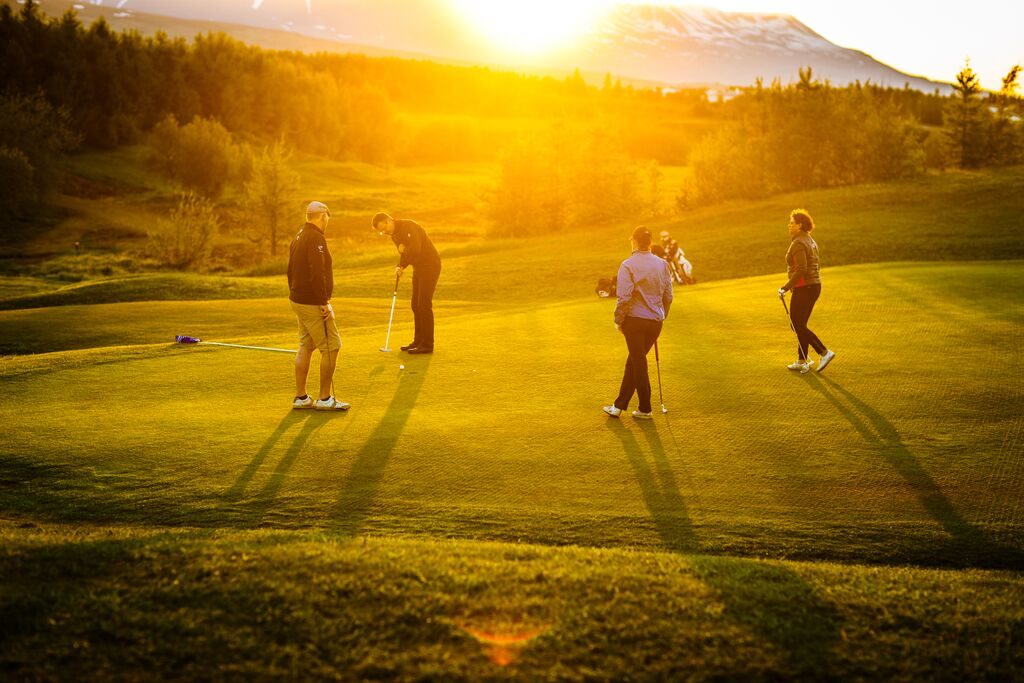 More about Akureyri
Off the greens notable activities in the town of Akureyri include the Botanical Garden, located a short drive from Akureyri Golf Club. The garden is home to over seven thousand Icelandic and foreign flora species and opens seasonally from June 1st through September 30th.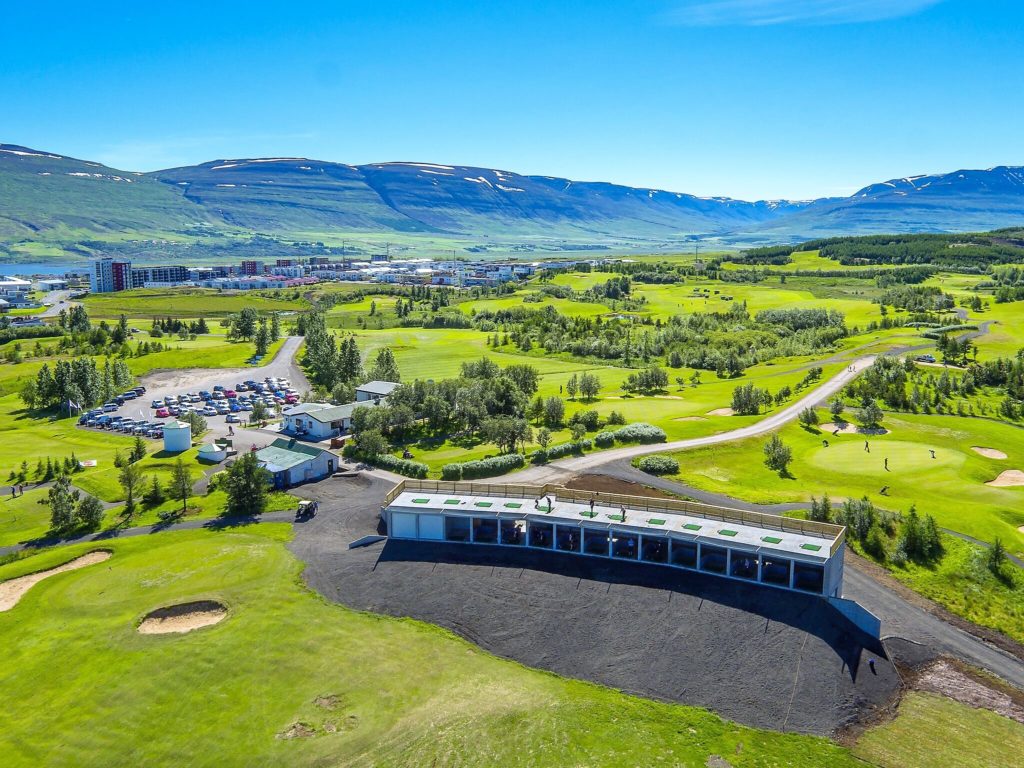 Want to see more about Icelandic culture?
Slightly further outside of the city center, guests may tour traditional turf houses in Laufàs. The early settlement in Laufàs dates to 874-930. Visitors appreciate the homes' authentically, set interiors and equipment as a view into past Icelandic life. Laufàs are operated by the Akureyri Museum and open daily between May 15th and September 15th.
Other activities include horseback riding through the countryside and whale watching off the harbor.
Destination Reykjavik
If traveling to Reykjavik, Iceland's capital, which is situated in the southwestern region, visitors discover a lush and contradicting landscape consistent of dormant volcanoes, forestry, and icy mountain views. As the largest city in the country, its attractions are highly favored by international tourists. The capital provides several outdoor activities, such as geothermal springs, southern glaciers, and waterfalls. Taking a Golden Circle tour will bring you up close and personal with the best of such natural attractions.
Ready to play your hand in Iceland?
Iceland is a daring adventure for any golfer's summer trip. The country's love of golf has adapted the sport to take advantage of their geographic quirks and invites guests to the challenge of 24-hour golf. A trip of endless sunlight and opportunity to explore makes Iceland an exciting choice for golfers wanting to try something new outside of Scotland. Click here to get a free proposal to play some midnight golf in Iceland!
-Malina Pelitera