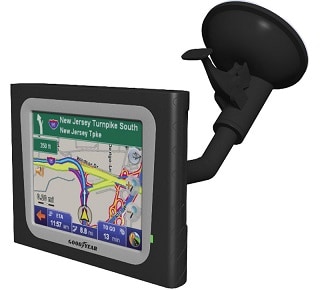 Driving in unfamiliar areas can be stressful, let alone driving on the opposite side of the road. The majority of golf courses in Scotland and Ireland are in rural areas and can be tricky to find, even with competent navigators. Therefore, we strongly recommend that clients consider using a GPS during their travels. If you don't already own one and have need for it in your daily life, you may want to consider purchasing one prior to your departure.
BUYING NEW MAPS:
If you already own a GPS unit, it is very easy to download U.K. and Ireland maps before your departure. Visit the website of your GPS manufacturer (depending on your device, you may have the option of receiving the new maps on an SD card or you may simply download the maps directly to your device):
Tom Tom: http://www.tomtom.com/
Click on maps
Click on "Buy a Map"
Select the model of your device
Select the map you wish to download ("United Kingdom & Republic of Ireland")
Follow the steps through checkout
Garmin: https://www.garmin.com/en-US/
Click on maps
Select "Buy Maps" from drop-down menu
Select the model of your device
Select " Europe" for your destination
Select "on the road" for your transportation method
Select the map you wish to download (" U.K. + Ireland")
Follow the steps through checkout
SMARTPHONES:
If you plan on taking your smartphone abroad, you might consider using it as a GPS. Depending on the model of your smartphone, you may have a free navigational application. If not, there are plenty of applications that you might consider purchasing for your phone. If you will be purchasing a navigational application, TomTom, Garmin, and CoPilot carry the recommended applications.
Due to the higher international rates for smartphones, you might consider taking written driving directions and maps and using your smartphone as a back-up if you get lost.
RENTING A UNIT:
The rental car agencies also have some GPS units available to rent with your vehicle. We will be checking with you to find out if you would like us to reserve a unit for your vehicle.