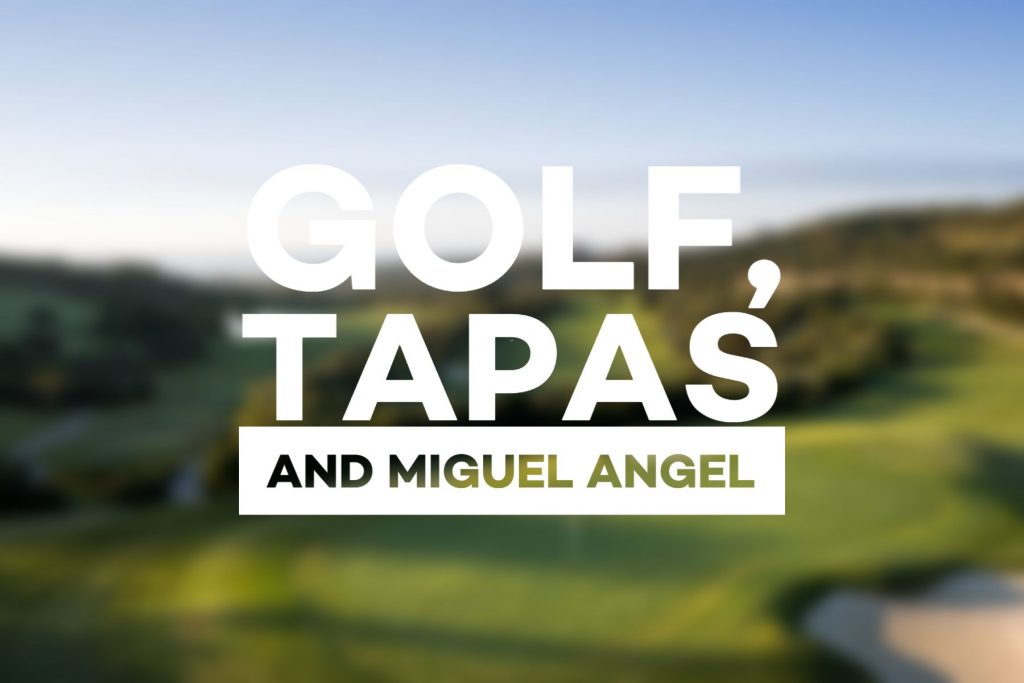 The European Tour is making its annual stop in the south of Spain this week. Yesterday, I flipped on the Golf Channel and watched Miguel Angel Jimenez stroll down the lush Valderrama fairways, cigar in mouth, the sun beaming down on him. The 57-year-old proceeded to effortlessly stripe a 3-wood down the fairway, then gave the camera a quick smile and continued his walk. A walk that would undoubtedly be followed by a fine bottle of Rioja. "Oh, to be Miguel Angel Jimenez…" I thought, as I watched the rain come down outside of my window.

As if watching Jimenez wasn't enough, I stumbled upon a video clip of Jon Rahm, who had returned to his home country to play in the Spanish European Tour events. "What's the first thing you eat when you come back to Spain?" a reporter asked the current world number one. "Jamon!" Rahm quickly replied. "Unless it's my grandmother's cooking, then I'll eat whatever she makes. But if not, there's nothing like Spanish Jamon."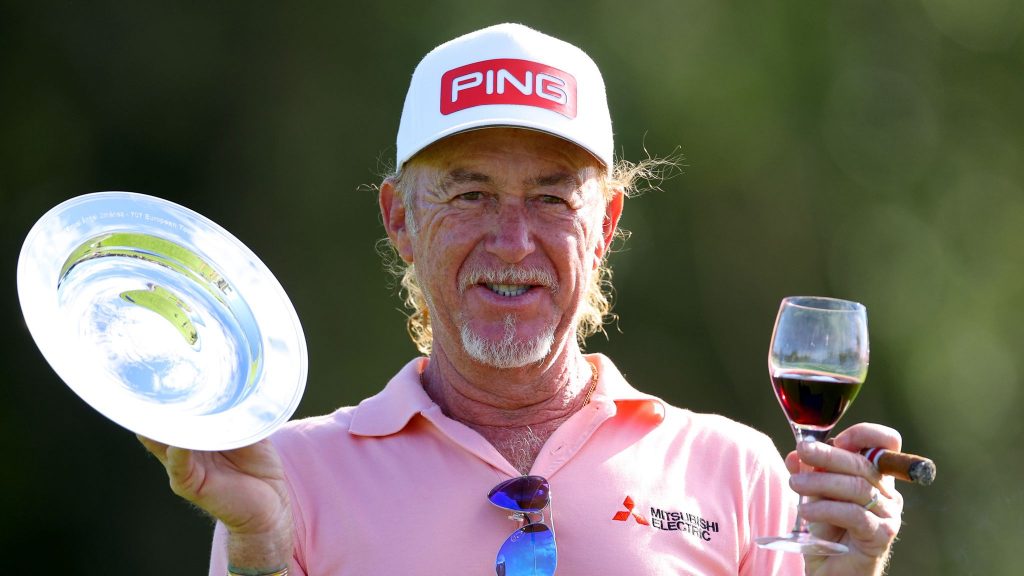 Miguel Angel Jimenez (photo Sky Sports)
Costa del Sol golf, tapas, and Spanish wine – perfect ingredients to start daydreaming about an escape from the decreasing temperatures that are slowly making their way across the US.
Spain is a great golf destination with some fantastic courses in various parts of the country, but the obvious answer to the best region for a great Spanish golf trip is the Costa del Sol.
With six of Golf Digest's top-10 Spanish courses all located within an hour's drive from each other, there's no need to travel around.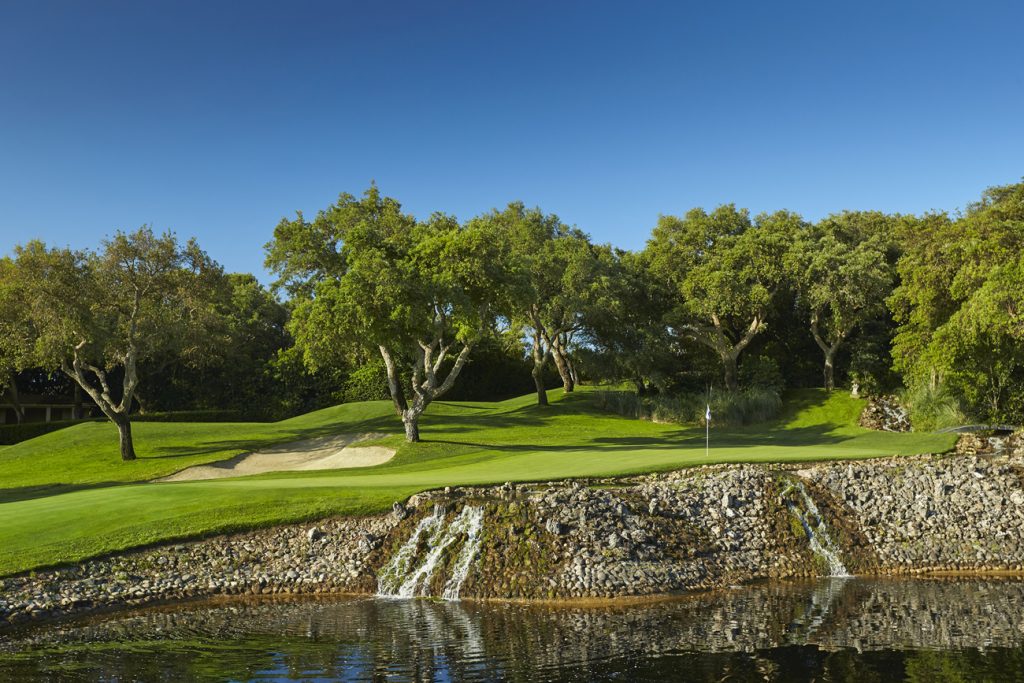 Valderrama
Spain's number one ranked course, the venue of this week's Andalucía Masters and, of course, of the 1997 Ryder Cup, is Valderrama. The Robert Trent Jones layout is one of the best maintained courses in Europe and has regularly been ranked among the Top-100 courses in the world since 1989.

Also located in the resort town of Sotogrande, and within a 10-minute drive from Valderrama, you'll find Royal Sotogrande (Ranked #5 in Spain by Golf Digest), La Reserva (Ranked #6 in Spain by GD) and San Roque Golf Club (Ranked #10 in Spain by GD).

Royal Sotogrande, another Robert Trent Jones layout, was the architect's first European golf course. Despite being a private course, it is known for giving visitors a warm welcome.

About a 25-minute drive up the coast from Valderrama, you'll find another one of Spain's best courses. Ranked #4 in the country by Golf Digest, Finca Cortesin has previously hosted the World Match Play event and will be hosting the 2023 Solheim Cup.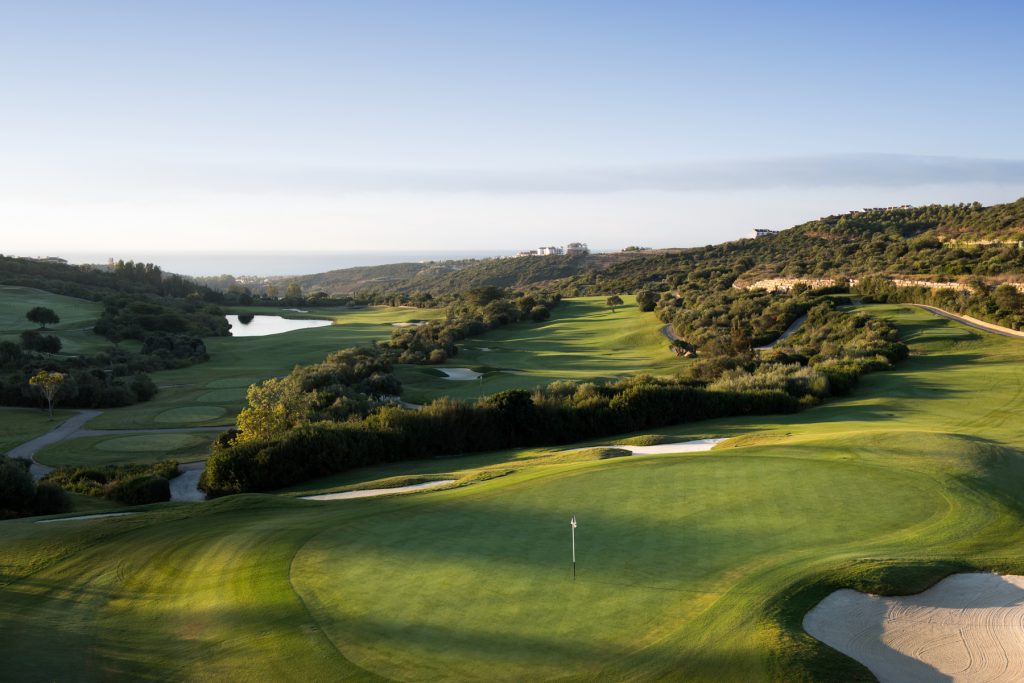 Finca Cortesin
Where to stay while playing golf on the Costa del Sol depends on your plans off the golf course. The entire coastline between Sotogrande and Marbella offers plenty of options depending on whether your group prefers a resort-style setting, something a bit more quiet and remote, or a livelier setting.
If next fall you would prefer to be soaking up the Southern Spanish sun, walking down lush fairways followed by tapas and wine instead of watching the leaves change colors outside of your window, don't hesitate to contact Pioneer Golf about a Spain trip in 2022.
We can't promise you that you'll look as smooth as Miguel Angel Jimenez walking down those fairways, but we can assure you that it would be a trip filled with great golf and great flavors.
I'll close with a fun anecdote. Any time I see Jimenez on TV, I think back to my 2006 Junior British Open experience, the R&A's biannual under-16 event that sees juniors from all around the world compete the week prior to The Open, at a course near that year's Open venue. This time it was me with a 3-wood in hand and unlike Jimenez, mine wasn't striped down the middle of the fairway — it was flaring right. As my ball was drifting off course, I noticed a sole spectator walking towards my group along the side of the fairway. I yelled out 'fore' as my ball narrowly missed the man. As I hurried towards the spectator to apologize for my near miss, I noticed the signature curly red ponytail. Sure enough, it was Miguel Angel Jimenez who I had almost hit. I always thought that it was really neat that he took the time to go watch the juniors compete while he was preparing for The Open, and I'm sure glad I didn't injure him right before a major championship!
Lauren Van Gerven is the Business Development Manager at Pioneer Golf. She can be reached at 

[email protected]
For advice on 2022 trips – visit our suggestions page here.
If you are thinking about a 2023 trip, now is the time to reach out! Due to 2022 availability challenges, many groups have pushed their travel plans back a year. Because of this, we expect the 2023 season to sell out much earlier than anticipated.
For more information on 2022 or 2023 golf trips, email us at [email protected].