St Andrews Old Course Guaranteed Tee Times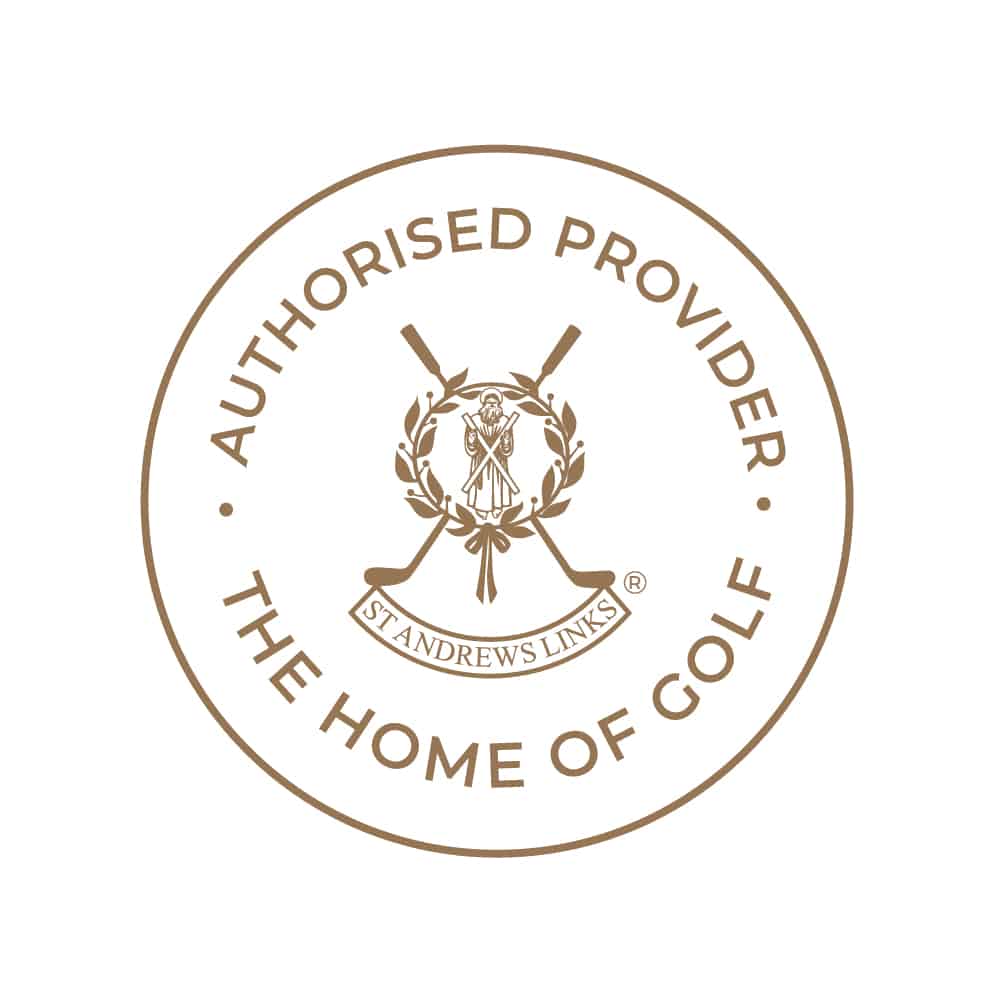 If you want to golf in St Andrews, then Pioneer Golf can provide guaranteed Old Course tee times in our Scotland golf packages for  2024 & 2025. As an Authorized Provider, our times are sold on a first-come first-served basis and are limited in supply.
Demand to play the Old Course far exceeds the number of tee times available, so if you're looking to play there and need a guarantee you should start planning early! Many of our clients book 18-24 months in advance in order to secure an Old Course time in their preferred month of travel. 2024-2025 St Andrews bookings are now being reserved.
Getting Started
Complete our short form to let our Scotland Golf experts help you plan your trip. From the courses you should play, to where you should stay, and how to get around, we'll prepare a customized itinerary for your trip that includes pricing.
As one of the three largest golf tour operators servicing Scotland, we're able to offer:
What to Expect
Step 1: Complete the form to give our Golf Travel Advisors an idea of what you're looking for.
Step 2: Expect a short phone call to discuss more specifics.
Step 3: Receive a free, customized itinerary and trip price with no obligation to use us.
What Not to Expect
Don't expect to be bothered — we are thankful that you're considering us to help fulfill your dream of golfing in Scotland. We would never dishonor that trust by bombarding you with unwanted emails or phone calls. Your contact details will never ever be sold, shared, or otherwise leave our office.
Don't expect a hard sell — Quite honestly, we hear from customers again and again that the depth of our approach, the enthusiasm of our staff, the quality of our service, and the competitiveness of our prices do all of the selling for us.
Why Choose Pioneer Golf
Scottish born, but US based — We can offer you an insider's perspective about the courses, the accommodations, the pubs, and the sights while also giving you the comfort of dealing with a US based company.
Golf trips to the British Isles are all we do — Just like golf, being excellent at what you do takes practice. We've been helping people take their dream trips to Scotland and Ireland since 1971. This is our life and our passion.
We consistently exceed our clients' expectations — Don't take it from us, take it from our clients. You'll see from the quotes on this page or the many letters we share on our testimonials page, that we consistently exceed our clients' high expectations.
How To Play The St. Andrews Old Course
Option 1: Guaranteed Tee Time
There are two principal ways of obtaining a tee time:
One way is by purchasing a guaranteed time. These times become available from select golf tour operators one-to-two years prior to play. Guaranteed tee times are generally more expensive than those obtained through the Application process described below, and through the Ballot or by Standing-By, also described below.
Another and less expensive approach is through an Application in late-August of the year prior to play.  The key is to start your planning early and to have your group names known by July / August.  Results of the application are announced toward the end of October.  This is the method used by the public at large, with demand far exceeding supply.
Option 2: A Tee Time by Ballot or Stand-by
An alternative approach to a tee time is through what is known as the "ballot." It is essentially a lottery that takes place daily for play two days ahead. While there is no guarantee of success, chances are quite reasonable, especially if you are to be in the St Andrews area for four or five days. We would enter your names into the ballot each day (the course is closed on Sundays), and do it in such a way as to avoid conflict with tee times on other courses. It is more difficult to obtain an Old Course tee time through the ballot in the months of July, August and September.
Lastly, it is possible to walk-on to the Old Course. You merely advise the starter that you wish to do so, and he'll fit you in if and when an opportunity arises. Chances of getting on depend on the time of year and how early you arrive at the starter's box. Those who get on via stand-by usually do so as singles.

Note: Other Courses
Similar to St Andrews, any course on the Open Championship rotation (e.g., Turnberry, Royal Troon, Carnoustie, and Muirfield) should be booked long in advance, especially if hoping to dovetail with St Andrews in the same week. In particular, tee times at Muirfield and Royal Troon are relatively scarce so you should start planning 12-18 months, or more in advance.  Pioneer Golf is now taking reservations for 2024, 2025 and 2026.