We recommend a flexible, soft golf bag travel cover for your clubs. Remember: the travel covers will need to fit in the car trunks or in the bus underbelly so the soft cover style are much preferred!  Therefore, we suggest you do not bring the hard plastic "coffin" covers because they take up far too much room!
Tips for packing clubs in a soft case:
Leave the club head covers on.
Consider wrapping your club heads with inclement weather gear.
After putting your bag and clubs inside the case, you may consider packing additional clothing or shoes between your bag and case for extra protection but keep in mind that most airlines restrict the total weight to 40-50 pounds or they will charge an hefty excess luggage fee!
There are three main styles of bags:
Soft case: This encloses both your golf bag and clubs in a soft, padded bag. Typically, the case will incorporate a rigid bottom and wheels, disassembles easily, and takes up minimal space. These cases often have additional pockets, which can store more of your golf paraphernalia and other items. An accessory you might want to consider is a Stiff Arm, which will help protect against direct impact to your club heads. Prices for the best soft cases range from $120.00 to $350.00.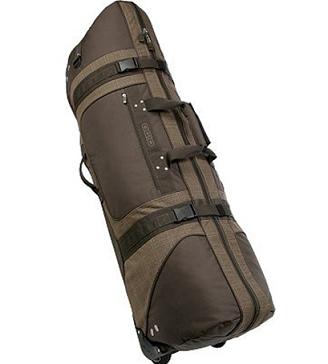 Hybrid: This 'travel' bag is similar to a standard golf bag, but has a detachable hard top that protects clubs during travel. A hybrid bag is recommended when you face space restrictions (since it weighs less and takes up less space). However this may not be the best choice for air travel because some pockets may open and spill accessories. Prices vary from about $60.00 to $230.00 for Hybrid bags.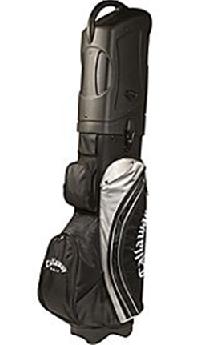 Hard case: This encloses your golf bag and clubs in a hard plastic shell and provides the greatest amount of protection. However, we do not recommend these "coffins" for international travel because they take up too much room in your vehicle and most people don't want to repack after every golf game.  Additionally, these do not allow as much room for golf gear, rainsuits and shoes.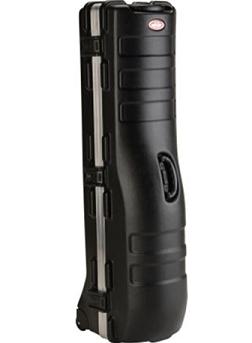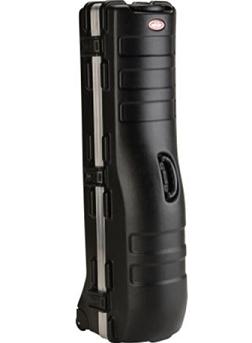 Before you purchase a case, we recommend that you try carrying and maneuvering several types of cases in a store before purchasing. Test the various straps, handles, and wheel options to see what is most comfortable for you.
We also recommend cleaning your clubs prior to departure, as fertilizer residue can sometimes set off chemical detectors.