The 19th Hole – A Whisky Tasting Experience for Every Traveler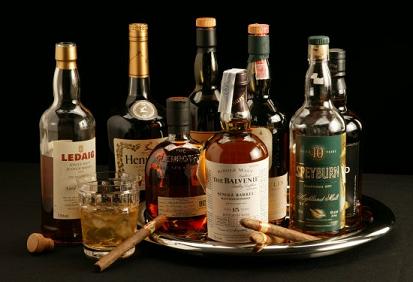 Upon request we can offer all groups of four or more visiting St. Andrews something special and unique: their own tutored tasting, an experience to suit everyone, from the novice to the connoisseur. Our resident experts, who "pour with a very free hand," will explain all aspects of whisky, from production to appreciation. The whiskies will be different and exciting, including some hidden gems. We are confident that you will be entertained, enlightened and, ultimately, enthusiastic to try more single malt whisky varietals.
"The Premium" 
Your guide will describe the different styles of whisky from the soft sweet drams of The Glens, to rugged spicy whiskies from the sea-lashed coast and Western Islands. Five drams from some of the best hidden gem distilleries will accompany your tour. You will leave inspired and with a drouth to taste more whisky!
Amount: 5 pours of whisky
Time: about 60 minutes
Location: St. Andrews Brewing Co. or The Malt Barn
Price: $95 per person 
"The Exclusive" 
Your knowledgeable guide will take you through a masterclass of Scotch whisky, showing you the wide range of styles of the amber nectar. The tasting will include some older whisky that you will likely have never seen before! You will savor six drams of fine and rare whisky during your experience.
Amount: 6 pours of whisky
Time: about 90 minutes
Location: St. Andrews Brewing Co. or The Malt Barn
Price: $135 per person 
Please note: bookings require a minimum of four people, and tastings are only conducted in St. Andrews.